Bird's Underwater conducts dive training at all levels
Bird's Underwater is a full service scuba diving training facility. Our instructor's Bob Sumner, and Bill Oestreich have been teaching for over 25 years. Bob and Cody Cummins teach our Basic Open Water SCUBA Diver, Advanced, Rescue, and Divemaster courses. Bill "Bird" Oestreich teaches all of our technical diving, from basic Cavern through Full Cave, Megalodon Rebreather, Nitrox, Advanced Nitrox, Trimix, as well as Tech Diving Instructor Training. We primarily offer classes though  Technical Diving International/Scuba Diving International. , but can teach PADI Courses upon request!
Open Water Dive Instruction
Learn to Scuba Dive with Bird's Underwater Dive Center in Crystal River Florida. Complete the online academic portion from the comfort of home, then simply call to schedule two days of in water training! In water training will be conducted at Blue Grotto, Devil's Den, Rainbow River, or Three Sisters Springs. We provide all students with a full set of ScubaPro rental gear for class, so no need to rent or buy gear. If you would like to purchase your own gear, we offer a lifetime 10% gear discount to our students! Begin your underwater adventures today!
Freediving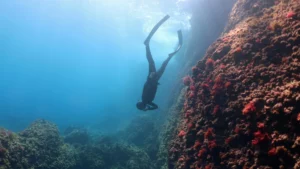 Freediving is about inward power, discipline and control. If you've always wanted to enter the underwater world quietly, on your own terms, staying as long as your breath allows, then freediving is for you. Taking the PADI Freediver course is your first step toward discovering why freediving is becoming a popular way to explore beneath the waves.
 To enroll in a PADI Freediver course you must be at least 15 years old. You need adequate swimming skills and need to be in good physical health. No prior experience with snorkeling, skin diving or freediving is required.
 The PADI Freediver course consists of three main phases:
Knowledge development about freediving principles through independent study with PADI Freediver eLearning
Confined water session to learn breathhold techniques as well as static and dynamic apnea. Goal – static apnea of 90 seconds and dynamic apnea of 25 metres/80 feet.
Open water sessions to practice free immersion and constant weight freedives, plus proper buddy procedures. Goal – constant weight freedive of 10 metres/30 feet.
Mermaid Courses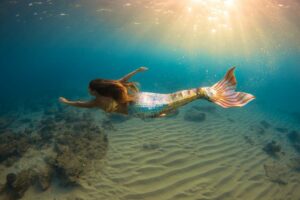 "Try Mermaid" is an hour long introduction to what the underwater world of mermaiding courses have to offer. The instructor will assist you in trying the monofin in a shallow water environment, as well as what it means to be a part of the mermaid community. This an opportunity for those who are unsure of their abilities and wish to test their skills. 
Price: $120
Includes: Rental monofin and tail, as well as mask and snorkel 
Photo package can be added for an additional $30. 
Requirements: Swim a distance of twenty-five yards, float comfortably on their back, float comfortably on their front while holding their breath for at least fifteen seconds, and tread water for one minute. Mermaids should be at least six years of age and be able to swim unassisted. 
Service and Repairs
Bird's is an Authorized Platinum ScubaPro Service Center. We also service and sell Dive Rite equipment. All other brands are shipped to an off site technician here in Florida trained and equipt to repair Mares, Aqualung, Sherwood and other major dive manufacturers.
We provide on site annual tank visual inspections and offer 5 year hydrostatic testing on aluminum and steel tanks with a one week turnover.
ScubaPro Platinum Dealer
We are a full service dive center with equipment sales, rentals, and repair. We are a ScubaPro Platinum Dealership and stock the following products lines which include outfitting for snorkeling, scallop season, lobsters season, and kayak accessories.
Our line includes underwater lighting for film and photography, including cave diving lighting and underwater scooters. We feature, teach and sell the Innerspace Systems Megalodon Rebreather.
Bird's Dive Center carries 3 lines of Spearfishing guns and supplies and will order to customize your gear.
Come Explore Diving with the Most Advanced, Highest Rated, most Qualified Dive Shop in all of Florida!